The global "ban on plastic and limit plastic" has set off an upsurge, and the bioplastics market ushered in great progress!
05-11-2020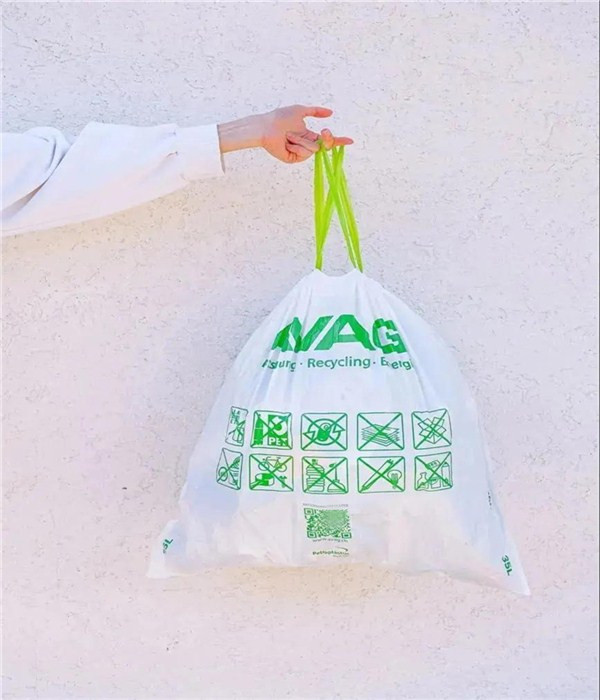 At present, the "ban on plastics" has become a global consensus, and countries around the world are actively participating. Which countries and regions are carrying out further actions in banning and restricting plastics? Biodegradable plastic products
European Union
In July of this year, European Commission members agreed to impose a new EU tax on plastic packaging waste. According to reports, the new tax is part of the EU's 750 billion euro economic recovery plan against the new crown virus epidemic, and the income will be used to repay part of the loan required for the recovery plan.
The levy will be implemented on January 1, 2021. The tax amount will be calculated based on the weight of unrecycled plastic packaging waste. The tax standard is 0.80 Euro (equivalent to 6.4 yuan) per kilogram of waste plastic. Shopping Bags
As early as May 2018, the European Commission first proposed a plan to levy a tax of 0.80 euros per kilogram of non-recyclable plastic packaging waste to raise 4 billion to 8 billion euros. This plan can provide 4% of the EU budget. source.
United Kingdom
On October 1, British Secretary of the Environment George Eustice announced that in order to protect the environment, the UK has officially begun to implement a ban on the use of plastic straws, plastic cotton swabs and plastic stirrers, which is to reduce the impact of plastic pollution on the environment The latest attempt.
The ban stipulates that the United Kingdom will ban the use of disposable plastic straws, blenders and cotton swabs. It is illegal for companies to sell such items. The ban exempts hospitals, bars and restaurants from providing plastic straws to people with disabilities or medical needs. The cost of disposable plastic bags at 5 pence will be doubled to 10 pence, and will be expanded to all retail stores in the UK from April 2021. Trash bags
Germany
In order to comply with EU directives aimed at reducing the amount of plastic waste in the environment, Germany will ban the sale of all disposable plastic straws, cotton balls and food containers.
The German cabinet agreed to end the sale of multiple categories of plastic products by July 3, 2021, including disposable tableware, plates, stirring rods and balloon holders, as well as polystyrene cups and boxes.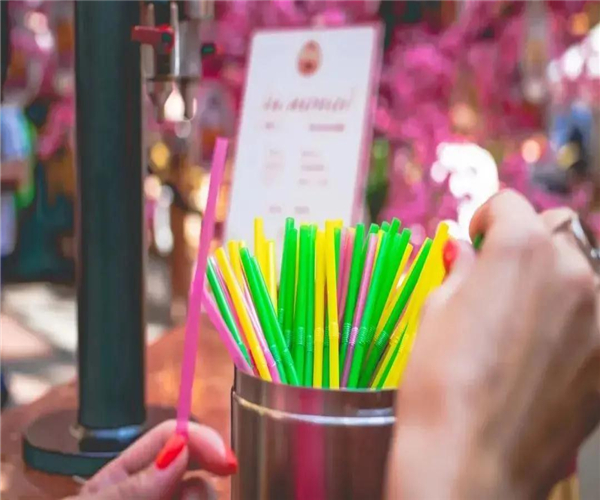 France
In February of this year, France began to comprehensively upgrade the "plastic restriction order." The French parliament passed the main content of the anti-pollution and circular economy bill. The new bill puts forward quantitative targets for banning single-use plastic products and reducing plastic pollution, and plans a roadmap for the total ban on single-use plastic products: a total ban on the use of disposable plastic packaging by 2024, and 100% plastic recycling by 2025 , By 2030, the sales volume of disposable plastic bottles will be reduced by half.
In order to achieve the above goals, the French government has introduced new regulations for plastic producers. At present, 15 industries in France follow the "polluter pays" principle, that is, companies provide a certain amount of funds to deal with waste generated in the production process. According to the new regulations, starting from 2022, the principle will be further extended to industries such as building materials, toys, sports and leisure products, decoration and gardening supplies. The new regulations also require manufacturers to mark on the product whether the product can be repaired, and indicate the accessory information required to repair the product, so as to provide a reference for subsequent product recycling.
Italy
As Italy is trying to protect its economy during the outbreak of the new crown pneumonia, the country was originally scheduled to postpone the taxation plan of 450 euros ($483) per ton of plastic raw materials until 2021 from July 1. Biodegradable garbage bags
Iceland
On July 1, the Icelandic Parliament passed an amendment to the Hygiene and Pollution Prevention Act, banning certain common single-use plastic products from being placed on the market from July 3, 2021. Prohibited products include disposable plastic cotton pens, tableware, straws, waste and balloons, food containers, beverage containers, foam plastic cups, etc., and no express delivery of reusable disposable cups and beverages made of other plastics And food containers, except for medical purposes.
Netherlands
The Netherlands recently promulgated a regulation that will ban the use of a variety of disposable plastic products from July 3, 2021, aimed at reducing marine waste plastic pollution. Prohibited products include plastic dishes, cutlery, blenders and straws. At the same time, it will also improve the recycling of plastic products and adopt better reusable alternatives.
Biodegradable clothes packaging bag
Greece
The Greek government has drafted a bill to ban the use of disposable plastic products, including takeaway coffee cups, cotton swabs, etc., before the deadline for the EU's single-use plastics directive in 2021. The Ministry of the Environment of Greece stated that Greece is a big coffee consumer, for which it needs to consume 350 million plastic cups and 2 billion plastic bottles every year. Compared with some EU countries, Greece is still at a backward level in the "19th century" in terms of recycling process.
Greece also announced a series of waste reduction measures, including the installation of water supply facilities for public places from July 2021; the surcharge of 0.04 euros on plastic cups and food containers from 2022 and other European countries. In Europe, the methods adopted by various countries for "plastic restriction" can be summarized as two types: one is to levy taxes and charges, and the other is to completely prohibit the use.
Biodegradable Disposable Straw
Denmark was the first to tax plastic bags. In 1993, Denmark began to levy taxes on plastic bag manufacturers and at the same time allowed retailers to charge for plastic bags. This regulation directly led to a 60% decline in the use of plastic bags in Denmark at that time. France, Ireland, Bulgaria, Belgium and other countries all adopt this approach.
In Germany, Portugal, Hungary, the Netherlands and other countries, retailers charge customers for plastic bags. Italy is more stringent. In 2011, the government announced that, except for biodegradable or decomposable plastic bags, other plastic bags are prohibited.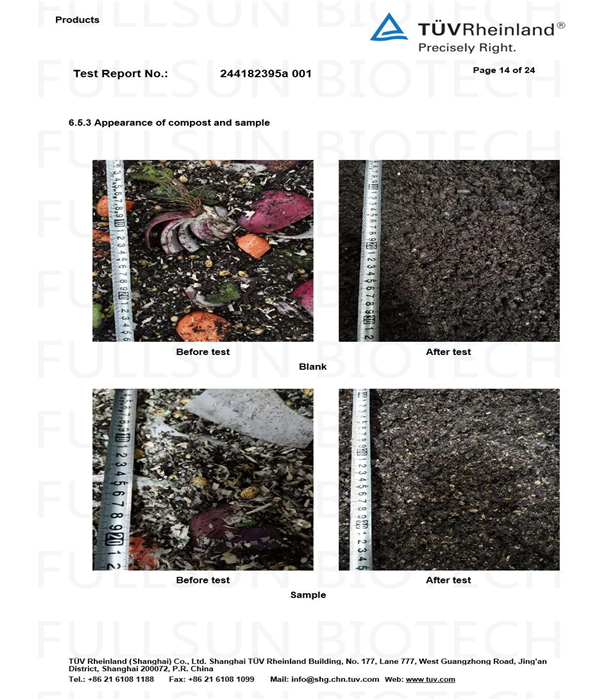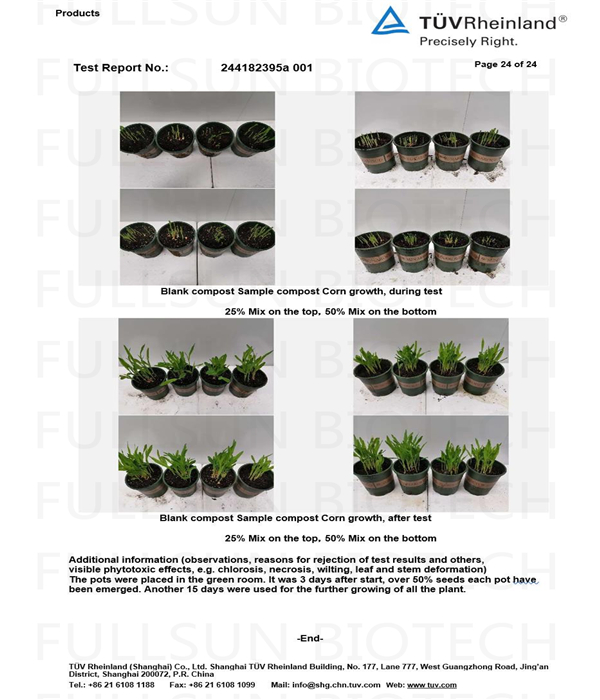 TUV test report

Japan
Starting on July 1, Japanese supermarkets, convenience stores, pharmacies and other retail stores began to levy disposable plastic shopping bags. Depending on the size of the shopping bag, a fee of 3 or 5 yen will be charged for each bag, and reusable bioplastic or plant-based plastic bags will not be subject to the regulations.
The regulation has also successfully prompted some major food companies in the country to switch to more sustainable alternative packaging. For example, McDonald's Japan and Yoshinoya have both switched to bioplastics.
Jakarta, Indonesia
Starting from July 1, Jakarta, Indonesia requires all merchants and companies in shopping malls, supermarkets and traditional markets to provide environmentally friendly shopping bags.
The Indonesian government introduced this new regulation for the use of environmentally friendly shopping bags in 2019. The new regulations require reusable shopping bags made of various ingredients, such as dried leaves, textiles, polyester and its derivatives, and even recycled materials. . The Jakarta government also requires online stores and markets to reduce the use of disposable plastic bags, especially through cooperation with its sales partners to reduce the use of disposable plastic bags.
Thailand
Since January 1, 2020, Thai department stores, supermarkets and convenience stores have banned the use of plastic bags. More than 20,000 stores and supermarkets have responded to this policy.
South Africa
In August this year, South Africa's Minister of Agriculture, Forestry and Fisheries Barbara Creecy (Barbara Creecy) issued a draft amendment on the phase-out of certain types of plastic bags in the National Environmental Management Act. The directive stipulates that starting from January 1, 2023, plastic handbags and flat plastic bags must be manufactured using at least 50% of "post-consumer recycled materials"; from January 1, 2027, they must be manufactured from 100% post-consumer recycled materials .
The directive also pointed out that anyone who violates these new regulations is a crime. Once convicted, he can be fined no more than R5 million (approximately 1.98 million yuan) or imprisoned for no more than five years. If there are repeated offenses or more convictions, a fine of not more than 10 million rand (approximately 3.96 million yuan) or imprisonment of not more than 10 years can be imposed!
Kenya
As early as August 28, 2017, Kenya also promulgated a law stating that it is strictly prohibited to use, manufacture and import all plastic bags for commercial and household purposes in Kenya. Violators will be punished by imprisonment of 1 to 4 years or a fine of US$19,000 to US$38,000. At the time it was called the most stringent "plastic ban" in the world, and now it seems that South Africa has more penalties than Kenya.
Kenya announced on World Environment Day earlier that it would ban the use of disposable plastic products, such as plastic bottles and straws, in national parks, beaches, forests and other protected areas. Before the outbreak of the new crown virus, about 2 million tourists visited Kenya's national parks each year to watch rare animals or visit its magnificent coastline, bringing waste plastic pollution to these areas.
Kenya's Minister of Tourism (Najib Balala) said in a statement: "This ban is another precedent for solving the problem of plastic pollution in Kenya and the world. We hope that the ban will lead to similar policies and actions in East Africa."
Rwanda
Another country in Africa that is at the forefront of the circular economy is Rwanda, which has imposed a total ban on single-use plastic products at the end of 2019. It is prohibited to produce, import, sell and use disposable plastic bags and other disposable plastic products, including disposable plastic containers, plastic bottles, straws, plastic tableware and balloons.
Canada
The Canadian government is striving to achieve the "Zero Plastic Waste Plan" by 2030.
On October 7, Canada announced that the government will ban single-use plastic products in 2021, including plastic food bags, plastic straws, plastic stirring rods, six-hole plastic packaging, plastic knives and forks, and plastic lunch boxes that are difficult to recycle. The six items will not be sold, offered or used. But plastics used in the manufacture of personal protective equipment or medical supplies will not fall within the scope of the ban.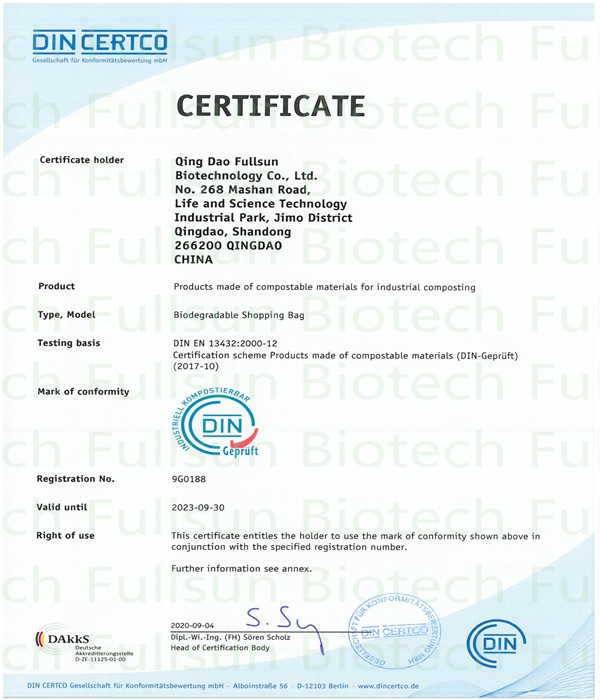 Qingdao Fullsun Biotechnology Co., Ltd. specializes in the production of 100% biodegradable plastic products. The products have passed EU CE certification and US FDA testing. Customers and friends are welcome to purchase them with confidence.
The main products range from: 100% biodegradable plastic products, Trash bags,garbage bags, Food bags, laundry bags, disposable tableware, disposable straws, etc.
The products are placed in a composting environment and can be completely biodegraded into water and carbon dioxide within three months, completely eliminate white pollution.
For more product information, please click on the official website:
http://www.fullsunbiotech.com/